Sean Connolly's
New Best Selling eBook
'Gunners 'n' Grenades'
"A genuine challenger to Andy McNab & Chris Ryan"
New Release - eBook Available Now - £2.99
Sgt. Sledge is rough, tough and bad, a young man of principles - his own principles. A man with no respect for authority - so what the hell's he doing in the Army? - He's about to be thrown out - that's what! 
Get the 276 page eBook instantly.
Available on Amazon - click HERE for details or to purchase.
Sean Connolly's First Fiction Novel. See the Blog HERE 
Welcome
...To the World of Sean Connolly who was once a Bombardier in the British Army but has now dropped his sword to take up the pen to massive critical acclaim. His 'down to earth' accounts depicting the life of a humble British Soldier on tour of duty in the Caribbean Country of Belize (British Army on the Rampage), are witty, raucous, raw and real.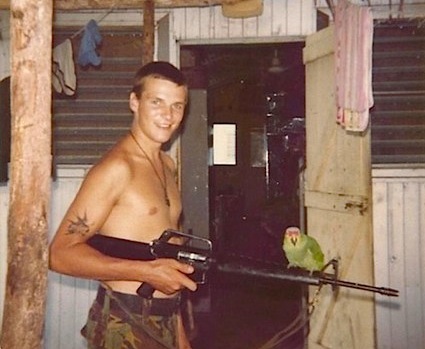 "I have no live rockets in my pockets…"
"I'm an Ex-Soldier and Author. I was just sixteen years old when I joined the Army and stayed for fifteen years - half my life was given to this band of brothers but in truth it was my whole life. British Army on the Rampage is a series of autobiographical novels that tell it how it was - warts and all. I wasn't in the SAS, I don't think I killed many people and if I did it was an accident. These are just the stories of a hell of a good time with real friends and comrades and the life we lived, the pranks we got up to and the friendships formed. I make no apologies for the fact that these memoirs are humourous, because all in all I had one hell of an outrageously good time. And if war is a serious business at least we had a lot of laughs on the way…"
Get Your Paperback Copy Now! - all three volumes of B.A.O.R. in one large paperback edition (377 pages). To purchase your signed copy click 'Buy Now' below - You can fill in the 'Dedication field' with the personalized message you want the author to write inside the book. Alternatively you can order from the Amazon List - opposite.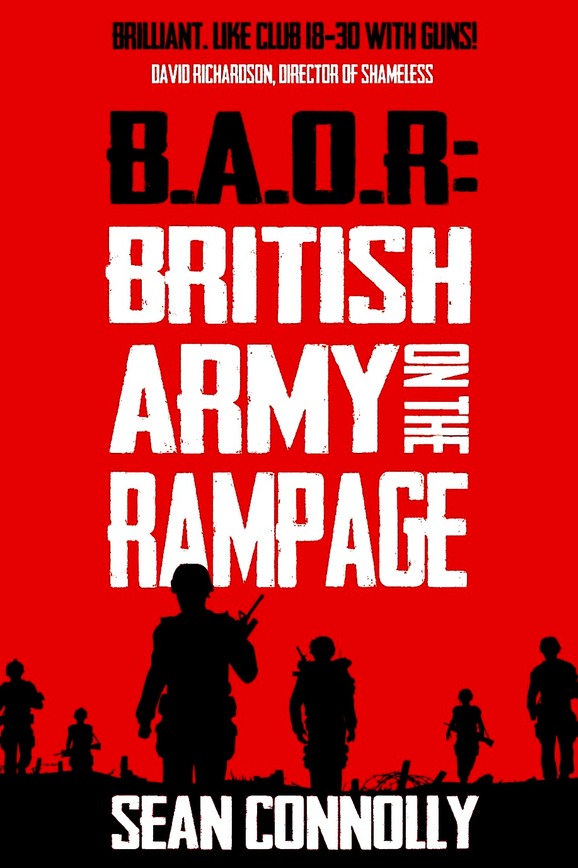 Paperback £8.99 
Plus £3.00 U.K. Packing & Postage
 or £7.60 International P&P
Books will be shipped within 24 hrs of ordering by 1st class post or Airmail
Check you have selected either UK or International postage using 'arrow button'  below.
BRITISH ARMY ON THE RAMPAGE  (B.A.O.R.) Published in 3 eBook volumes.
"It's like Club 18-30 with guns!" - David RIchardson - Director 'Shameless'.
"I didn't know what to expect, because I've never read a non-fiction military book before, but this drew me right in. I've thoroughly enjoyed getting a glimpse into what it is like to be a member of the British Army, and probably even more so, because I'm an American.  I felt a true connection to the story and to your character as we see you going into Belize. I experienced the raw truth, sometimes with humour, sometimes with seriousness.                         
" Autonomy Review."

You don't need a 'kindle' to read these books - by downloading the free 'kindle app' you can read them on your computer, iPod, or smartphone.
Click HERE to learn more.
B.A.O.R. Now in a Paperback version and making its way around the world...